Nice, sunny day at the show with nice results.
Breed judge Eva Eriksson, group judge Johan Juslin
Hawkfield's Lessons Learned, "Holly", exc 4 CQ in big open class.
Hawkfield's Well Kept Secret, "Tulla", 3rd best bitch, CC.
Our guests for the weekend had even better day
Karen Jondahl's "Basil", Shep's Gonzales Que Guapo, was BOB, CACIB, CC and BIG2.
Congratulations once again Karen!
Girls got nice critiques:
Holly
Feminine bitch with style. Very beautiful silhouette. Beautiful head and expression. Could have a little more stop. Nice ears. Beautiful neck. Excellent body and bone structure with good angulations. The black spot on the right side could be better broken up. Beautiful well presented coat. Free light movements. Lovely attitude.
Tulla
Feminine, classic beauty. Beautiful, well shaped head, beautiful expression with ears on top. Beautiful neck and topline. Excellent body with nice angulations. Excellent, beautiful color and coat which is very well presented. Ground covering free movement. A bitch with many breed details to her credit.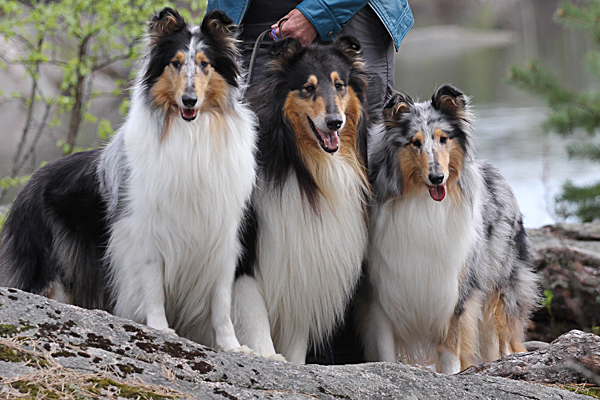 Holly, Basil & Tulla